Coronavirus – funding for arts organisations
925 arts, heritage and cultural organisations will receive a share of a £107 million fund that aims to support such organisations recover from the impact of the pandemic.
Coronavirus – impact on the sector
NCVO has published the results of its latest round of the Respond, Recover, Reset survey.
---
Charity Commission
New Inquiry
The commission has announced that it has opened an inquiry into the Mahfouz Foundation after allegations were made that it had received donations that were intended for the Prince's Foundation. The commission says that the inquiry will also examine concerns around the trustees' governance and financial control of the charity
Safeguarding guidance
The commission has published a new "5 minute guide" on safeguarding for trustees and charities and has added a new section about managing safeguarding risks when operating online to its guidance about safeguarding and protecting people for charities and trustees. See here for our summary of what's changed.
---
Charities Bill
An amended version of the Bill has now been published, following Special Bill Committee's consideration of a number of amendments; the transcript of which can be found here. Some of the more detailed discussions are around amendments which were then withdrawn, including a long discussion about an amendment implementing the Law Commission's previous recommendation that the Charity Commission should not be required to obtain the consent of the Attorney General before making a reference to the Tribunal and vice versa.
Agreed amendments made to the Bill following this stage relate to the provisions on public notice of commission orders; there is also a new provision amending the Cathedrals Measure 2021 to ensure that the Charities Bill provisions on permanent endowment do not circumvent the Measure in this area.
---
Governance
We've just launched an invaluable, easy-to-navigate free resource for anyone needing a steer on any aspect of charity governance – Governance Building Blocks for Charities.
---
Funding
Grants from the government's Tampon Tax Fund will be put towards 14 charities' projects that focus on improving the lives of women and girls.
The government has published details of the Volunteering Futures Fund, which will put £7 million towards increasing volunteering opportunities and accessibility in a range of different sectors. The fund will be administered by Arts Council England, the Pears Foundation and NHS Charities Together.
---
Safeguarding
See under Charity Commission above.
---
Data protection
Bates Wells has submitted a response to the government's consultation on the UK data protection regime. Co-authored by Hannah Lyons, Mark Abbott and Damian Ward, we make a number of suggestions, including proposals to introduce a list of legitimate interests, extend the soft opt-in rules for non-commercial organisations, introduce new conditions for processing of special category personal data for charities, marketing in the context of political campaigns and our view on the issue surrounding subject access requests.
A judgment was handed down by the Supreme Court in the case of Lloyd v Google, a couple of weeks ago. This is a landmark, long-awaited judgment, as it means that any claims for compensation for data protection law breaches (in the UK) would fail, unless the claimant can prove material damage.
---
Scotland
OSCR has recently released a video of a recent event held during Charity Fraud Awareness Week, and details have been published of two webinars that will provide an overview of the Investing in Communities Fund, including information about eligibility criteria and the application process.
---
Health
The Department of Health and Social Care has published an updated policy paper, Adult social care charging reform: further details. The paper confirms that from October 2023 a cap on personal care costs will apply, the level of the cap, and what will and won't be included. The plan also confirms that the government will be producing statutory guidance, with final regulations and guidance being published in spring 2022.
---
Housing and homelessness
The Housing, Communities and Local Government Committee has launched its Regulation of Social Housing Inquiry. The purpose of the inquiry is to examine the quality and regulation of social housing in England and the government's proposals in the social housing White Paper for improving the regulatory regime. The inquiry will, among other things, examine the roles of the Regulator of Social Housing and the Housing Ombudsman and whether they have sufficient powers to take action against social housing providers.
The Regulator of Social Housing has published a policy paper on its proposed approach to its new role in reshaping consumer regulation in social housing.
---
Social enterprise sector news
How social enterprises and communities can unleash the UK's people power. Pioneers Post reports on a discussion moderated by Yvonne Field, founder of the Ubele Initiative, at the Social Enterprise Futures conference on how social enterprise can help communities to thrive after Covid-19. The panellists were Jessica Prendergrast, co-founder and director of the Onion Collective, and Steve Reed MP, shadow secretary of state for communities and local government, and the topics covered included tax reform, the role of local government and "attachment economics".
---
Social investment and social impact investing news
What Does the State of Social Enterprise Report Say About Finance? Good Finance explores the key finance themes for the future, by reference to Social Enterprise UK's latest State of the Sector report 'No Going Back'.
Pension Pioneers: Integrating a Gender Lens Beyond Board Diversity. Gender Smart considers why there are relatively few pension funds applying an intentional gender lens to their investments beyond board diversity, and assesses the opportunities and challenges for pensions in key global markets.
---
Education
Schools
Academies
Examinations
Further education
Higher education
---
Resilience and recovery
Our Charity core services: reviews, health checks and training.
We understand the unprecedented issues that the sector has been facing. To aid recovery and build resilience amongst charities we have a range of services to offer.
Our reviews and health checks provide focussed support, with a report and route map to guide you towards best practice.
Our training gives the opportunity for the trustees and senior management to have a guided discussion about the key legal and regulatory issues affecting your organisation and how to tackle them.
---
Upcoming events
Charities and social media, 25 November 11am

We will deal with different kinds of legal issues arising from your charity's engagement with social media.

Employment update, 12 January 3pm

An extended version of the mini-webinar you are watching. This instalment will keep you up to date with January and December employment law updates which directly impact your organisation.

Relationships at work, 27 January 11am

Part of our ongoing free employment law training series.
Mediation: An Essential Guide for HR Professionals,24 February 3pm
We're offering a free training session, delivered by specialist employment lawyers and accredited civil and commercial mediators. This will give HR teams and managers a clear understanding of the advantages of mediation, how it works in practice, and how to upskill managers and business partners.
---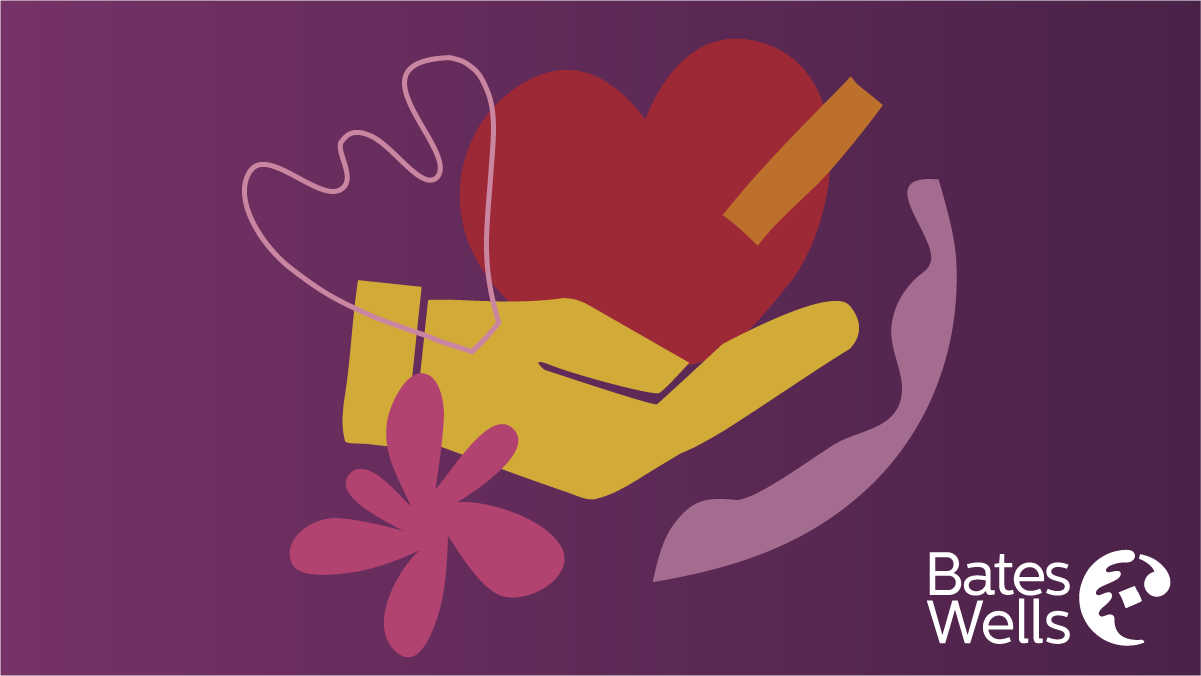 ---
This information is necessarily of a general nature and doesn't constitute legal advice. This is not a substitute for formal legal advice, given in the context of full information under an engagement with Bates Wells.
All content on this page is correct as of November 24, 2021.